Enterprise Apps
Data-driven insights with mobility
At Sanchit Solutions, we enable you to take better-informed decisions backed by detailed analytics and insights, through our super responsive communication platform and native mobile app development services. Starting from analysis of requirements for your business, to automation that helps you increase productivity of the business processes, to expanding customer reach and offering palpable results, we do it with unmatched perfection.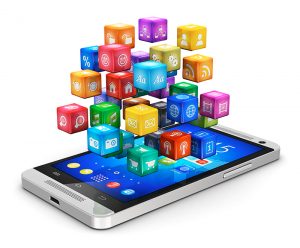 Apps for productivity, profitability and more
We're excited about Mobile Apps
ARE YOU??
Mobile App Development
Lean Apps to Grow Productivity & Profitability
Apps have become the norm in a digital world. To collaborate and communicate effectively, whether professionally or personally, you need responsive and easy to use Apps. Sanchit Solution's App Developers are experts in developing app solutions that blend complex 'behind the screen' processes with utmost simplicity and super-responsive design.
With a seamless integration of cross-device and cross-platform technologies, we offer you engaging and creative designs for your App to bring enormous insights in mobility and data analytics.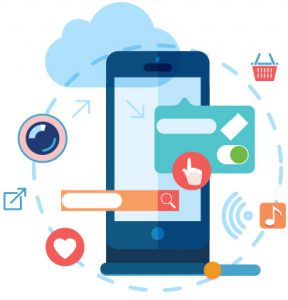 Our App Development Solutions

M-Commerce
Convenient shopping on mobile through digital wallets
For success of your e-commerce venture, get an app that seamlessly connects your customers to check-out easily, securely and with optimum ease. Get the best in terms of responsive e-commerce app design so that mobile payments and online transactions go through without any disruption and offering no hassles to the users.
If you are an avid follower of recent trends, you know that m-commerce; online transactions and digital wallets are indispensable tools for growing productivity and profitability. With us, you can achieve both without any critical technological knowledge.
At Sanchit Solutions, we make sure your app works the way you want so that you can invest your time in growing your business, not in solving technological bottlenecks.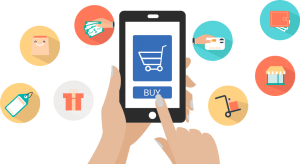 M-Commerce, E-Wallets with Mobile Apps