Enterprise level website hosting solutions
As a web hosting company from India with over 12 years of experience, we at Sanchit Solutions believe a great up-time, secured hosting and quick support is the key factor for any digital business. We have been hosting and supporting several portals big and small, simple and complex, personal and professional, dynamic applications and heavy load websites, schools, colleges and universities.
We provide 24×7 support by email, telephone and helpdesk.
We have a 99.996% proven up-time record.
Our hosting solutions can be customized based on your requirement.
Our hosting servers are hardened and secured through physical and soft firewalls to secure your data.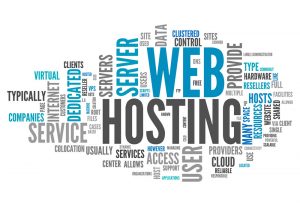 Your Website Deserves The Best & The Most Secure Web Hosting
SSD VPS Hosting Packages
VPSs are excellent for websites using WordPress, Joomla, Drupal, or Magento that demand more than a shared environment can empower. We have 4 VPS packages to satisfy every budget and need. All VPS packages now include DDOS protection at no additional charge!
SPECIFICATIONS
2 Core CPU Processor
4 GB Guaranteed RAM
75 GB RAID-10 SSD Storage
2 TB Bandwidth
2 IP Address
DirectAdmin Included
INR 6,250 /per month
SPECIFICATIONS
4
Core CPU Processor
8 GB
Guaranteed RAM
150 GB RAID-10 SSD
Storage
4 TB
Bandwidth
2 IP
Address
DirectAdmin
Included
INR 8,750 /per month
SPECIFICATIONS
6
Core CPU Processor
10 GB
Guaranteed RAM
250 GB RAID-10 SSD
Storage
5 TB
Bandwidth
2 IP
Address
DirectAdmin
Included
INR 11,750 /per month
SPECIFICATIONS
8
Core CPU Processor
12 GB
Guaranteed RAM
300 GB RAID-10 SSD
Storage
6 TB
Bandwidth
2 IP
Address
DirectAdmin
Included
INR 14,500 /per month
VPS Special - Limited Time Offer
For a limited time only we're offering our exclusive promotion. Pay upfront for the entire year and avail 5% recurring discount year on year.
2 IP Addresses included with every VPS.

Unlimited Domains can be hosted in every server.

Free Backups for data recovery.

Full Root Access is provided for complete control.
Domain Name Registration
Start planning your website with a unique domain
Domain Name is also known as 'web address'. The Domain Name System (DNS) translates the numerical addresses of computers into more user- friendly names. The resulting domain names are easy to recall and help people to find information on the Internet. Every domain name is unique. There can never be two domain names with same name. This is why it is important to register your chosen domains before anyone else does. Even if you do not intend to implement your website in the near future, it is highly recommended you register your chosen business or website name to avoid it being taken.
Choosing the right domain name for your business is of paramount importance. Potential clients are unlikely to be willing to trust a company who will not even purchase their own domain, especially when it comes to credit card details. Therefore, take care to choose a domain name that reflects your company, but also encourages trust and professionalism. The other main idea to consider is making the domain name easy for surfers to find. An obscure name is pretty useless. You should aim for a name that is quite short and memorable. Also take care to consider your target audience.
At Sanchit Solutions we offer domain name consultation and registration services. If you choose to take up our domain consultation service, we can offer qualified advice on how best to choose a domain that will benefit your business to the greatest extent.