Branding & Creative Solutions
Creative Logo Design
Your logo is your company's identity on the web.
With over 12 years of experience under our belt, we shape your brand for the needs of today and vision of tomorrow. We blend brilliant design, creative strategies, innovative mindset and technology skills to create a brand identity that reflect the product and promises an experience. If you are looking to develop your startup or re-position your business or want to redefine your brand identity; we are the best people for the job. We have a simple process i.e. we work on every aspect of your brand to ensure that it effectively reflects and communicates your goals, achievements, and your product story.
Our approach is rather simple, we want to instill the notion of your identity being the differentiating edge when a potential customer looks at you in relevance with the competition.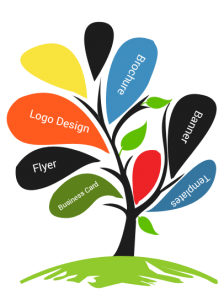 Logo design – a strong brand identity connects with your audience!
Perfection isn't easy to achieve, but we ensure to bring out the best in your logo. Our designers ensure that your brand identity reflects through in your logo and it is a perfect emblem to represent your business.
Our creative logo designers come with over 5 years of industry experience and can come up with the most engaging logo ideas that help your organization stand out from the rest.We know the significance of having a custom logo design as we know it is the single most important entity that serves as a foundation for a powerful brand.
To complete the transition from an entry level identity to a discerned personality your business needs something that the customer can take with them, something tangible. That's where our top-notch stationery designs come to your rescue. Our team of highly creative designers provide you with innovative business cards, letterheads and brochure designs which you can handover to your customers.
We name businesses that eventually make a name in the industry.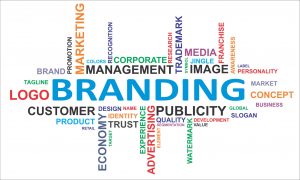 Brand Name Development
Naming a new brand or company used to be easy. But a comprehensive checklist of competitive and digital pressures has made strategic brand name creation all the more important and almost impossible. With over 300 million domain names already booked, the name game is only getting tougher by the day. At Sanchit Solutions, we took this challenge as an opportunity to serve our customers.
We have, in the past, named companies, web startups, retail chains, web portals and much more. Once the brand name is finalized, our creative logo design team gets onto the process of drafting a brand design for your company.